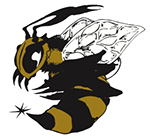 Update: As of Monday, 18th p.m…. a few tickets DID become available. We will contact you if you get on the list, but don't wait!
GET ON OUR WAITING LIST…
We had to give our caterer a headcount, so ticket sales are now closed. HOWEVER, there will likely be cancellations due to sickness, travel, etc.
Go ahead and request to be put on our waiting list, and as we have openings we will contact you and give you an opportunity to purchase a ticket.
"*" indicates required fields
* Any information entered will be considered confidential and will be used ONLY by the NASH Reunion Committee. Your contact details will NOT be shared with anyone who is not on the committee.
By submitting your data to be put on the "Waiting List" you agree to receive automated promotional messages regarding the reunion and ticketing info. Up to 4 Msgs/Month. Msg & Data rates may apply. Reply STOP to end or HELP for help.